We apologise for what lies below. We didn't know what we were bringing into the world and, quite frankly, we're embarrassed. Please have both mercy and pity while we deal with the consequences of our actions.
I Speak Giant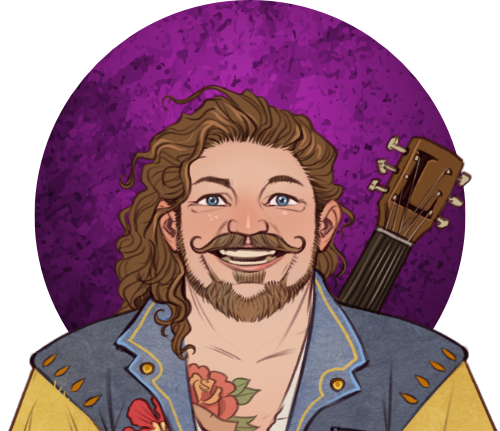 The Third Lontray the Fourth
Was the Royal Bard of the Royal Guard to King Omen. Has trouble picking up after himself. Likes a good drink, has a terrible memory. Played by Joel Rennie.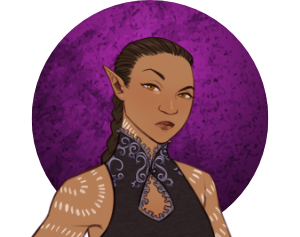 Desdemona Wraithwalker
Once a diplomat, Des now jumps, punches, kicks, and runs up walls as a full-time job. Oh, and picks up after Lontray. Desdemona is spurred on by her belief in doing the right thing, clipped somewhat by her southern Elven heritage. She's exploring her family tree, finding that she takes after her mother in a big way. Played by Felicia McEntire.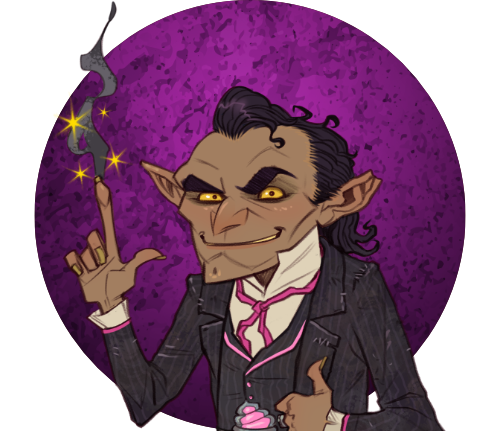 Vinnie Cupcakes
Raised on the mean streets of Avernus, Vinnie earned his bona fides in an Infernal crime syndicate under the thumb of his Patron, a Fiend known only as The Boss. With a finger gun, a contract loophole, and a questionable case of undeath to his name, Vinnie is constantly in the frying pan – but you better believe he'll put you in the fire. Played by Luke Lancaster.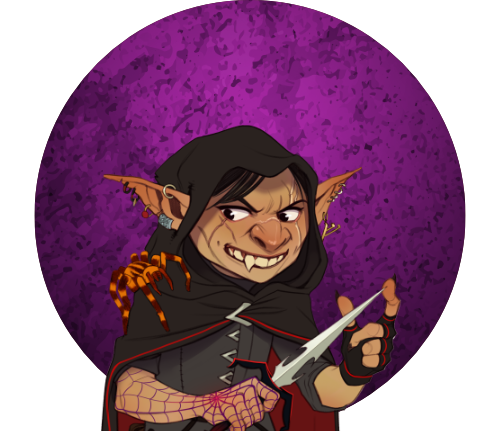 Frankie Risotto
Frankie is the newest member of the barely fortunate party. Known in her hellish crime syndicate as "The Spider," Frankie lives like her namesake: patient, independent, and dangerous. As she tries to untangle the web she wove for herself with The Boss, she knows there are only two things worth trusting: a sharp whiskey and a smokey dagger. Played by Elyssa Grant.